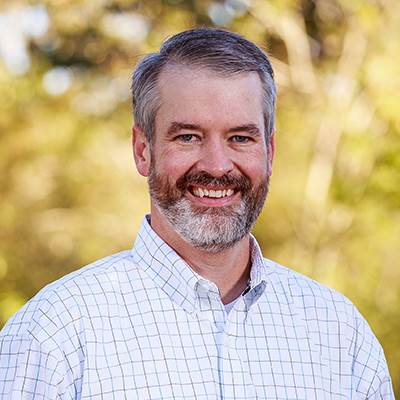 Ed Rhodes
Research Specialist II
edward.rhodes@ag.tamu.edu
(979) 314-2355
---
As a research specialist for the Texas Water Resources Institute, Ed Rhodes provides leadership for the various water quality monitoring projects performed by the institute. He also assists with quality assurance activities associated with primary and secondary data collection efforts.
Before joining TWRI in 2017, Ed worked as a research associate for the Center for Natural Resource Information Technology (CNRIT) at the Texas A&M AgriLife Blackland Research & Extension Center in Temple, Texas. There he worked on land and water management projects and performed remote sensing applications for the U.S. Department of Defense, U.S. Department of Agriculture Natural Resources Conservation Service, Texas A&M Forest Service, U.S. Agency for International Development, Mercy Corps and U.S. Forest Service.
Ed earned a Bachelor of Science in rangeland ecology and management in 2003 from Texas A&M University and a Master of Science in rangeland ecology and management from Oregon State University in 2006. While attending Texas A&M, Ed was active in the Corps of Cadets, the Fightin' Texas Aggie Band, Soil and Water Conservation Society, Texas Stream Team, Range Club and the Range Plant Identification Team. While at Oregon State, Ed served as an advisor to the Range Club and coached the Range Plant Identification Team.
Ed's research interests include geographical information systems (GIS) applications in water quality assessment, water quality monitoring, implications and land use/land cover on water quality and watershed assessment.
Outside of the office, Ed enjoys spending time with his family, photography, hunting and fishing.