A former semi-professional badminton player, a DJ and the director of the National Center for Electron Beam Research at Texas A&M University — these are just a few of the many hats that Suresh Pillai, Ph.D., has worn over the years.
While he might not have begun his academic path planning to be a leading researcher in his field, Pillai, now a professor and associate department head in Texas A&M's Department of Food Science and Technology, knows doing what he loves.
"I grew up in India and was a semi-professional badminton player and got into college on a badminton scholarship," Pillai said. "When I was an undergrad, I got hooked on microbiology. The professor, and why I got hooked, was the only professor who used an American textbook. All the others were writing from the memory of handwritten notes, but the textbook made it easy to grasp."
Pillai went on to receive his bachelor's in botany and master's in industrial microbiology from the University of Madras in India before moving to the United States for his Ph.D. in 1986.
After receiving his Ph.D. in microbiology and immunology from the University of Arizona, he was one of the first researchers to publish papers on polymerase chain reaction (PCR) for pathogen detection.
"After that I was recruited by the U.S. Department of Defense to work on biological threat agents right after the first Gulf War," Pillai said. "I spent one year there and then I moved on to Texas A&M."
For the next seven years, he worked as a professor of environmental microbiology at the Texas A&M AgriLife Research Center in El Paso. Pillai was the first microbiologist hired in the Center's new environmental microbiology program.
"Even though the DoD was very well funded, I didn't have the ability to design the types of products I wanted to be involved in," Pillai said. "I needed some latitude and some freedom to do what I wanted to do."
It was in 2000 that he made the move to College Station, where he has remained ever since.
"I've been with food safety microbiology here since around 2002 working with high-energy electron beams. My research program has previously extended all the way from septic tanks, to sandwiches and salads, and all the way to the space station," Pillai said. "Now I use electron beams to clean, heal, feed and shape this world and beyond."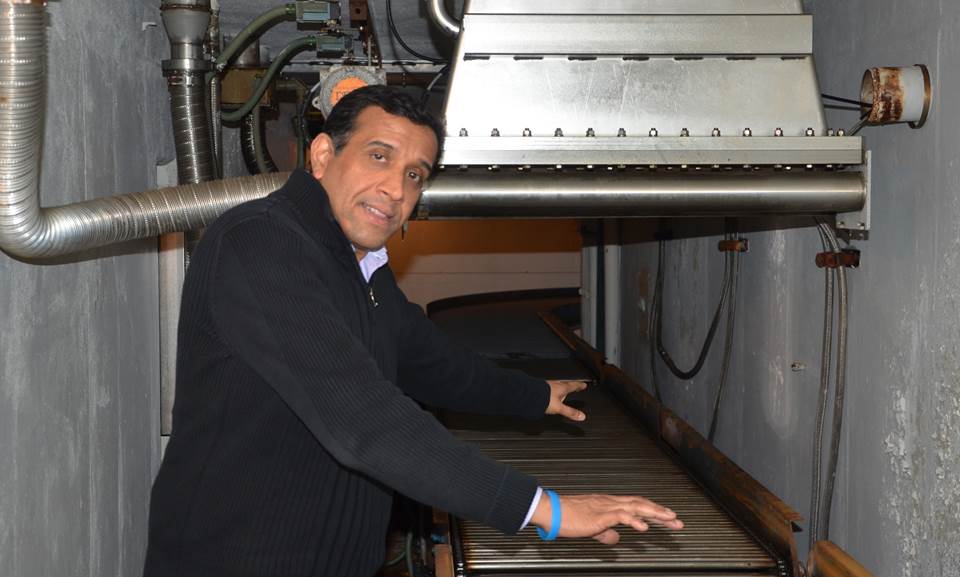 Pillai with eBeam.
As the director of National Center for Electron Beam Research, Pillai's current research focuses on harnessing eBeam technology for a wide range of public and animal health issues: food pasteurization, development of vaccines, the remediation of environmental pollutants and more.
As the only university in the world with eBeam technology on its campus, Pillai also runs outreach and education programs supporting the adoption of eBeam and x-ray technology with the hope to reduce the global nuclear security threats, along with boosting economic prosperity in underdeveloped parts of the world.
"Because of this, we have very, very deep insight into how to harness these technologies for a variety of applications," Pillai said.
Current technology used for Pillai's focus uses cobalt radioactive material, which is a serious concern for both the United States and globally. From a nuclear security standpoint, these materials could be used as a "dirty bomb" in the wrong hands, he explains. These concerns have led the U.S. government into looking for alternative technologies, bringing eBeam technologies to the forefront.
"We are funded extensively to educate people all around the world about this technology," Pillai said.
Despite traveling the world to educate people on this new form of technology and heading the team making breakthroughs, Pillai also makes time to try new things. His most recent being taking up DJ-ing as DJ Deep Spin Prof.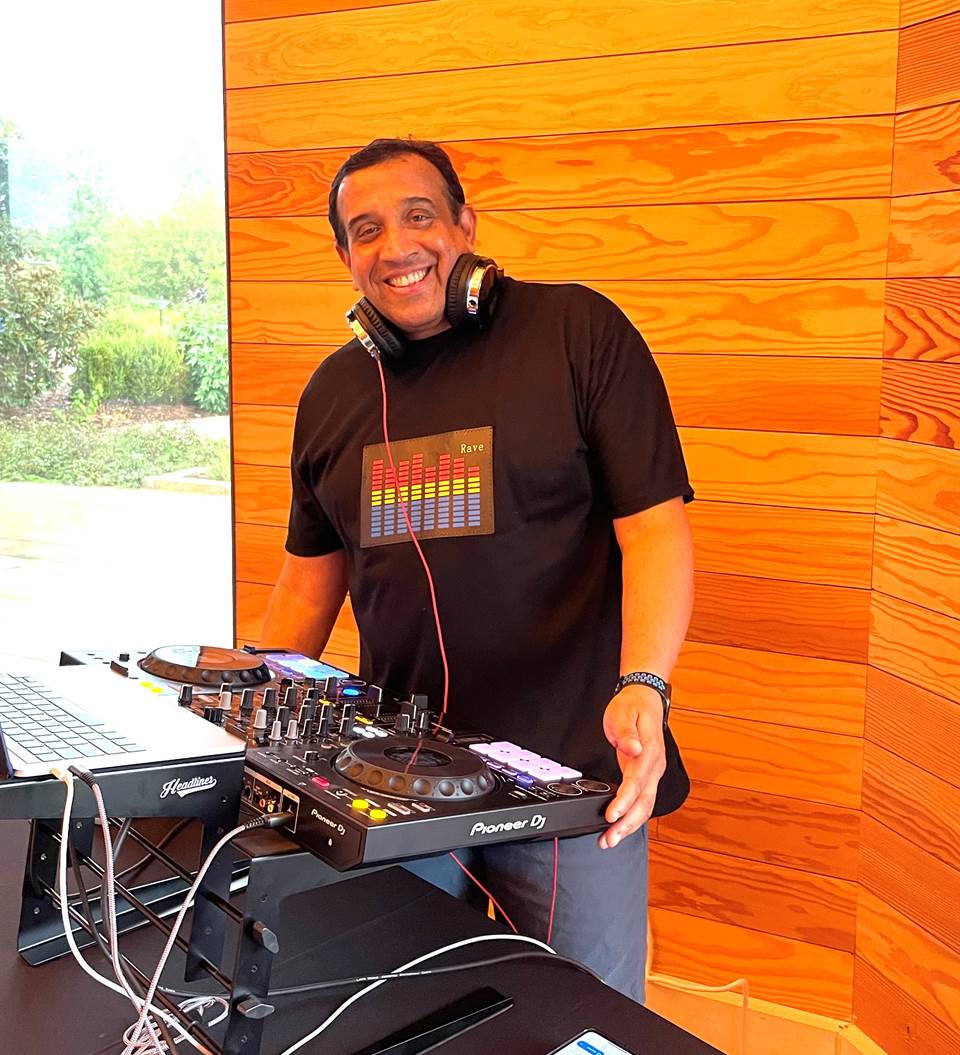 DJ Deep Spin Prof in action.
Pillai prides himself on trying new things and ideas, something that has helped guide him from his days as a collegiate badminton player, to being at the head of new eBeam discoveries and maybe even laying down the beats at the next big local event. This curiosity and willingness to put himself out there is something he also encourages in his students.
"I've always believed in not being stuffy and not taking myself too seriously. I'm extremely fortunate for where I am and what I'm doing right now," Pillai said. "I try to do the same for my students and scientists in my lab, open doors for them. There's nothing more fulfilling than that."
His final advice for students of all ages is to remember that it's not always about the grades, but rather how you approach your goals.
"Don't believe anything your high school counselor told you about your career plans and what you're testing for. Throw it aside, your GPA means nothing," Pillai said. "It depends on how you make connections and how well you do stuff. As long as you can show enthusiasm and perseverance, you will be very successful; and stay away from negative people."