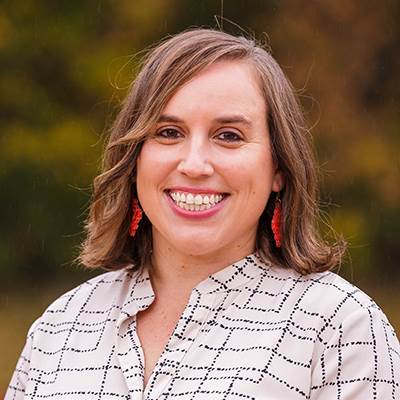 Leslie Lee
Communications Manager
leslie.lee@ag.tamu.edu
(979) 314-4777
---
As communications manager for the Texas Water Resources Institute, Leslie Lee develops the communications and marketing strategy for the institute, leads the communications team, and coordinates the production of effective communications products for the institute's numerous projects serving the state of Texas.
Leslie serves as managing editor of txH2O magazine and TWRI's monthly email newsletter. She also leads news writing and editing, media inquiries and expert requests, strategy and content for TWRI's social media channels, marketing copywriting and editing, internal and external communications, and technical editing and quality control for all of the Institute's communications products.
Prior to joining TWRI as communications manager in November 2022, Leslie served as a communications coordinator in Texas A&M's College of Geosciences, and College of Arts and Sciences, since August 2017. At Texas A&M, she coordinated the college's monthly newsletter, news writing and editing, web content management, and social media content for more than 25 college and department accounts, and assisted with graphic design and marketing. Prior to that, she served as a communications specialist at TWRI from May 2009 to August 2017. Leslie graduated from Texas A&M with a B.S. in English and communications in 2009.
In her free time, Leslie enjoys quality time with her family, reading literary fiction and writing book reviews, and being outdoors.