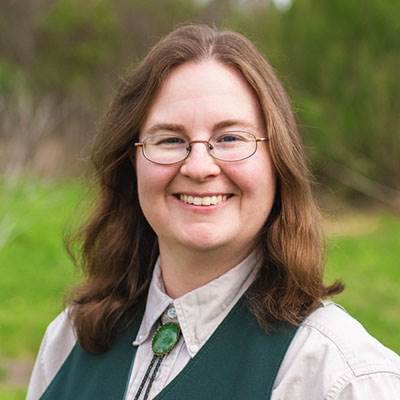 Kerry Halladay
Communications Manager
kerry.halladay@ag.tamu.edu
(979) 845-1862
---
As the communications manager for the Texas Water Resources Institute, Kerry Halladay provided leadership for the institute's communications, including the biannual txH2O magazine, Conservation Matters newsletter, brochures, social media, media relations and special projects. She worked with the institute's communications team to increase visibility and understanding of research and educational outreach programs focused on water and natural resources science and management issues in Texas and beyond. She served as the editor of txH2O magazine.
As a strategic coordinator, Kerry served as liaison between AgriLife's Marketing and Communications department and client groups — TWRI, the Natural Resources Institute, the Norman Borlaug Institute for International Agriculture, and the Institute for Infectious Animal Diseases — to ensure their communications needs were met and AgriLife brand standards and messaging were maintained.
Before joining TWRI in March 2020, Kerry was the managing editor of a newspaper serving western ranchers. Her beats of interest were the economic, political, legislative, litigative and genetic/animal health issues important to the cattle and beef industries.
Kerry received Bachelor of Arts degrees in communication and media studies and philosophy from California State University-Chico and a Master of Science in public communication and technology from Colorado State University-Fort Collins.