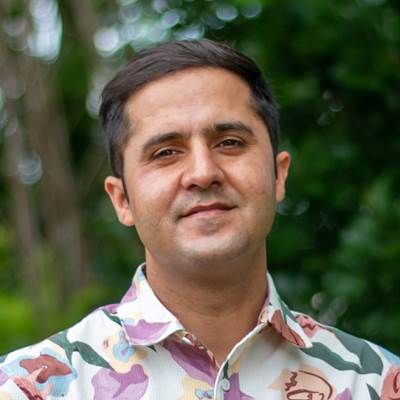 Najibullah Loodin
Graduate Research Assistant
najib.loodin@ag.tamu.edu
---
As a graduate research assistant for TWRI, Najib worked to collect and create a database of the "roadmaps", "action plans" and "strategic plans" from Federal Agencies regarding PFAS, climate changes, infrastructures, aquatic invasive species, environmental justice and social justice. He was in charge of summarizing and identifying the various federal agencies that address these priorities. Najib also worked to create an inventory of the funding opportunities for addressing the needs/priorities of the listed Federal Agencies.
Apart from his work with TWRI, Najib works on transboundary water governance and management with special focus on the Helmand River Basin—shared between Afghanistan and Iran—and the Colorado River Basin. He is interested in exploring the challenges of transboundary water cooperation from the lens of emotion and trust.
Prior to coming to Texas A&M University, Najib was working as researcher and lecturer to Ghalib University— a private-based university in Western Afghanistan— where he was doing research on indigenous water management with special focus on Afghanistan.