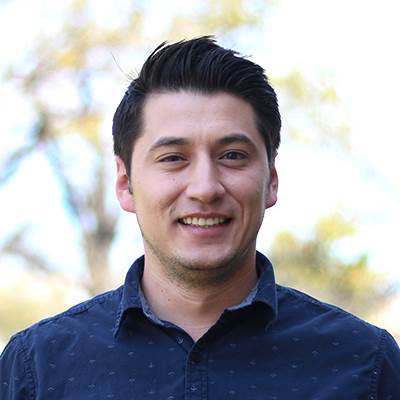 Nathan Glavy
Program Specialist I
nathan.glavy@ag.tamu.edu
(979) 458-5915
---
As a program specialist for the Texas Water Resources Institute, Nathan Glavy worked on the development and execution of watershed planning projects and trainings, the watershed coordinator development program, and the water quality and riparian education programs. He also provided leadership for various research and extension projects, working with university faculty, state, local and federal government agencies and stakeholders, to address statewide water-related issues.
Nathan initially joined TWRI as a graduate research assistant in 2017. Before joining, he worked with the US Environmental Protection Agency Region 2 office in its Children's Environmental Health and Schools division. Nathan has also spent time working for the House of Representatives for Congressman Vela, the water conservation department of the San Antonio Water System and the water resources department of the City of College Station. Thanks to those work experiences, he gained interest in water conservation and education, water policy and public health issues associated with drinking water quality.
Nathan received his master of water management in water management and hydrological sciences from Texas A&M University in 2017 and his Bachelor of Science in environmental studies with a minor in geography from Texas A&M University in 2015. While attending Texas A&M, he was involved in Aggies Selflessly Serving In Shaping Tomorrow (ASSIST) and Class Councils.
Born and raised in San Antonio, TX, Nathan is a big supporter of the San Antonio Spurs. Unlike most Texans, he is a Buffalo Bills fan, thanks to his father who was born and raised in New York. In his free time, he likes to be hiking outdoors, running or playing soccer or volleyball.