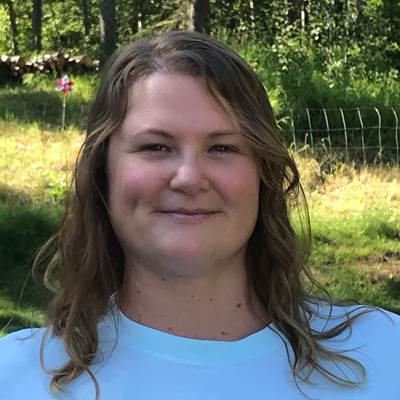 September Martin
Graduate Communications Intern
september.martin@ag.tamu.edu
---
As a graduate communications intern for the Texas Water Resources Institute, September Martin works with the institute's communications team to increase visibility and understanding of water science and management issues in Texas and beyond. She writes articles for TWRI publications, assists with editing content for a variety of outlets and helps with other projects and tasks as needed.
September is currently pursuing a Master of Science degree in science and technology journalism through Texas A&M University. Her future career goals are open, but she wants to use her abilities to translate science to make it interesting and accessible to a variety of audiences.
Prior to attending Texas A&M September earned a Master of Arts degree in English from the University of Alaska Anchorage in 2015. Her study focus was sociolinguistics.