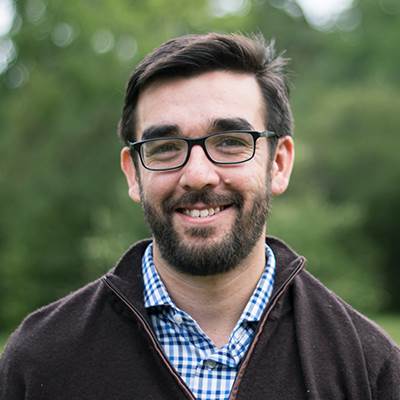 Michael Schramm
Research Specialist III
michael.schramm@ag.tamu.edu
(979) 314-2356
---
As a research specialist for the Texas Water Resources Institute, Michael Schramm leads projects related to watershed planning, water quality assessments and stakeholder engagement. He also provides assistance with a variety of research and extension projects related to water quality and conservation. In addition to water quality research, Michael is interested in incorporating modern data science and open source programming methods into water resource planning.
Prior to joining TWRI in 2016, Michael worked with the Environmental Sciences Division at Oak Ridge National Laboratory. His research projects contributed to greater understanding of current and potential environmental constraints associated with the U.S. hydropower fleet.
Michael earned a Bachelor of Science in biology and Bachelor of Arts in environmental studies from the University of North Carolina – Wilmington. He received a Master of Energy and Environmental Policy degree at the University of Delaware, where his research focused on policy implications associated with the water-energy nexus and integrated water resource management.
Outside of work, Michael is an avid fly-fisher with a soft spot for native game fish species.