The Texas Water Resources Institute (TWRI) has had a busy summer this year and has added three new members.
Wendy Jepson
Most recently, beginning Sept. 1, Wendy Jepson, Ph.D., University Professor in the Department of Geography at Texas A&M University, joined TWRI as interim associate director at the Texas A&M AgriLife Center at Dallas.
"It's a new opportunity to build the research vision on urban water sustainability, a topic that is critical to the well-being of the region," Jepson said.
She said she is especially excited about the potential the Dallas Center offers in terms of pursuing the developing field of sustainable urban systems science. She explained this is more than an interdisciplinary approach but a "convergent" perspective.
"It demands that we change how we engage in the scientific enterprise," Jepson said. "That means not just interdisciplinary teams to address the research questions, but we also need to engage what we call the 'extra scientific community;' we need to engage a broader base of constituencies that include organizations, civil society, communities and stakeholders."
Partnering with diverse groups in the region's Black, Asian and Latinx communities is critical, she added.
"One of the values added to this new term of convergence science is it requires not just the public as the receiver of science, but identifying ways in which the public can participate in the research projects themselves."
The Dallas Center is in one of the country's most dynamic, fastest-growing metroplexes, which will make TWRI and AgriLife well positioned to engage with this innovative effort.
"Water is always a critical component to any urban system, so that's where things are going to pivot," Jepson said. "But it's going to demand that we engage a very diverse set and cultivate new partnerships. I'm excited to do that. In a way, it's like integrating our land grant institution mission in a very formative way in the research."
In her off time, Jepson enjoys watching movies, going on walks and riding the digital trails on her Peloton bike.
Ward Ling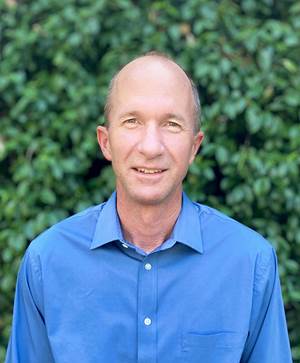 Ward Ling joined TWRI in mid-June as a program specialist for watershed planning. Prior to coming to TWRI, Ling had been a watershed coordinator for the Geronimo and Alligator Creek Watershed Project and the Mill Creek Watershed Partnership for over a decade.
He described his new position at TWRI as continuing his watershed coordinator work but on a larger scale.
"I will be assisting the team with development of maybe new and better ways to do what we do as watershed coordinators. That's really what appealed to me about this position," he said. "We really want to find ways to equip the team. We have a highly qualified team, and we want to do what we do but more efficiently and have a better reach and impact."
A lot of what a watershed coordinator does revolves around watershed protection plans: helping to create them, implement them and connect stakeholders with funding agencies. Interfacing with stakeholders and keeping them engaged in the watershed protection plans, which are voluntary, can be a challenge, but it is one Ling is excited to tackle.
"I was working on these two project watersheds, but now I feel like a kid in a candy store; we've got watersheds all over the state here with the TWRI team and I have the chance to work in all those different areas. That is really exciting."
In his personal time, Ling enjoys hunting, fishing, restoring antique vehicles and spending time together with his wife and three sons.
Lexus Castro
Error loading Partial View script (file: ~/Views/MacroPartials/Photo.cshtml)
Lexus Castro joined TWRI as a web and information designer at the beginning of August after coming from Texas Tech University's Human Resources department, where she built and maintained internal system applications.
In her role with TWRI, Castro will maintain and adapt the institute's existing online presence, and design and develop new websites as project needs arise. She is particularly focused on creating websites and other online services and systems that are user-friendly for the public and the TWRI team.
"It's always exciting to me to walk into a work setting and say here is what I can do and being able to connect that with the other individuals on my team," Castro said.
She has also become engaged with the research work TWRI does and has enjoyed learning more about water systems and scientists' efforts to improve water usage and use efficiency.
"Knowing that I am here to help deliver those technologies that put that information in front of others, I'm excited about that."
Castro is a fan of anime (Japanese animation) and pursues several hobbies in her personal time, including cooking, crochet, reading, sewing, learning Spanish and making websites and apps just for fun.