The Texas Water Resources Institute (TWRI) team has expanded to include a new irrigation program specialist.
Ali Ajaz, Ph.D., joined the team at the beginning of September after completing his doctoral degree in biosystems and agricultural engineering from Oklahoma State University earlier this summer. Among other things, his doctoral research work focused on improving the drought resilience of both irrigated and dryland agriculture.
"We were going out talking to farmers, installing soil moisture sensors, doing evaluations for their irrigation systems, and telling them how they can increase the water use efficiency at their farms and optimize the irrigation scheduling."
In addition, Ajaz' doctoral research looked at using modern datasets for scaling water scarcity. He developed a new drought index and used spatial crop modeling techniques to assess the impact of droughts at the regional scale. He sees an innovation opportunity at the nexus of irrigation management and drought monitoring, one that could benefit irrigators going forward as well as offer new areas of practical research.
"We find a disconnect between the domains of drought monitoring and irrigation management," he said. "There are some tools to help farmers schedule irrigation, but we don't see any integration of drought magnitude in such tools. All the growers can say in a drought is 'well, we need more water.' That's too generic."
He suggests that by being able to better quantify the severity of drought in an area, useful information could be generated on what exactly is needed to compensate rather than the too-generic "more."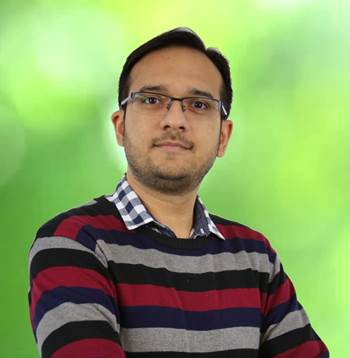 "That could help farmers improve their decision-making process in terms of irrigation application," he said.
Ajaz earned his master's degree in land and water development for food security from UNESCO-IHE, Institute for Water Education, the Netherlands. He also holds an MBA in management from Virtual University, Pakistan and he received his bachelor's degree in agricultural engineering from Bahauddin Zakariya University, Pakistan.
In his free time, Ajaz enjoys the outdoors: traveling, hiking and fishing. He hopes to explore Texas and possibly take up hunting. He also looks forward to resuming his older hobbies of creative writing and public speaking that the demands of grad school put on hold.